Mrs. McGough's KA Kindergarten Class
---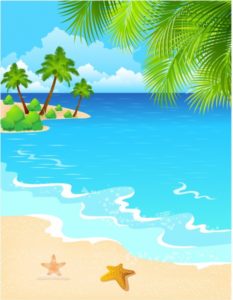 June
We have come so far from September to June. I am proud and amazed at how much the children have grown!  Please continue to practice their reading and math skills during the summer.  If we keep their skills sharp, they will get off to a great start when they return in the Fall.
We will continue with math chapters 13 & 14  Addition & Subtraction.
In Religion we will be working on our Family Life series.
STEM: The children will be using our large & small wooden block sets and our Legos to create anything they can think of this month!!
May
        We will honor Mary during the month of May by continuing to say the Hail Mary in class. Please practice this beautiful prayer with your child at home too.
Please join us our May liturgy on May 10th.
Please join us for liturgy on Ascension Thursday, May 25th at 9:00 AM.
Thank you to all who helped with The Msgr. Pedata Golf Outing (May 1st). Your support of our school is greatly appreciated.
The KA Kids are really moving along! We are happily using ALL (yay!) our sight words to read our Decodable Readers and Library Box Stories. Thanks to all of you wonderful parents and grandparents who spend time reading with your child.    YOU ARE AWESOME!
We have started our math chapter on Time. The students are enjoying using our Judy Clocks to learn time to the hour and ½ hour. We are also learning extended time concepts such as 'Which activities take more time/less time; Time of day – morning, afternoon, and evening; and Calendar: days, weeks & months.
Our next math chapter will be about money. I have been practicing coin recognition and worth in class as a preview to this chapter. This is typically the most difficult math concept for our Kindergarteners. Please practice identifying and adding coins at home.
Upcoming events and reminders:
May 1st – Msgr. Pedata Golf Outing
May 4th – Virtus Class (Parents must be Virtus trained to volunteer at school.)
May 10th – May liturgy 9:00
May 10th– PTA Meeting @ 7:00PM
May 11th – last day to order Field Day t-shirt (check Brown Envelope for form)
May 11th- Kindergarten Orientation @ 9:00 AM
May 11th – New Parent Orientation @ 7:00 PM in Pedata Hall
May 18th – Brown Bag lunch
May 18th – Designer Handbag Bingo
May 19th – School Closed (Staff Development)
May 22rd– Race for Education (Please wear gym shorts/sweatpants.)
May 25th– Please join us for mass on Ascension Thursday, May 25th at 9:00 AM.
May 26th – Field Day:  Please wear gym shorts/sweatpants. KA will wear gold T-shirts and KB will wear Navy T-shirts. If you would like to order a Field Day T-shirt, fill out the form in your Brown Envelope and return by May 11th. 12:30 Dismissal. Students staying for BAC must pack lunch.
May 29th – Memorial Day: school closed
May 31st– RFE Fun Day (wear gym shorts and gym shirt or Fun day t-shirts if you have one)
June 1st – Art Show 7:00 (Kindergarten art work will be displayed.)
June 2nd – Lauren's Orange Day. The students will be allowed to wear an orange shirt to school to honor our friend Lauren!
_________________________________________________________________________
________________________________________________________________
APRIL
Welcome Spring and Easter.!
Our KA students are learning all about Spring Time, New Life and Easter. Please continue to teach your children at home about this wonderful season.
Dates to remember:
April 13th – Please join us for 9:00 Liturgy on Holy Thursday. Dismissal at 12:30
April 14th – Good Friday: School closed –  Easter Break begins. (4/14 – 4/23)
April 26th – School Liturgy
April 27th – Earth Day Movie class trip. Students who normally attend 1/2 day will stay all day and be dismissed with the rest of the class at 2:50.
_________________________________________________________________________
MARCH
Lenten Liturgy – Wednesday, March 29th at 9:00am
Please continue to send in dry and canned goods for the food pantry. Thank you for sending in money for Missions in your child's Missions Lent envelope. We are happy that they are learning the joy of helping others!
Brain Week activities will be held each afternoon during the week of March 6th. We will learn how the brain works, different parts of the brain, and celebrate our Multiple Intelligences,
Please move ahead one week on your child's Show & Tell list. We doubled up on Ww & Ll during the week of 2/27/7, so we will move on to Gg for the week of 3/6/17. Please participate in Show & Tell as it is part of our phonics lessons.
Wednesday, March 15th – Lenten Liturgy at 9:00
Friday, March 17th – St. Patrick's Day/Green Eggs & Ham Breakfast for KA & KB. Students may wear green clothes to school that day.
Friday, March 31st – school will be closed for a Staff Development Day.
REMINDERS: Please remember to send in a towel or blanket each week for rest time. /We are playing outside each clear day at recess. Please dress your child in warm enough clothes. /A water bottle may be sent in each day to help keep your child hydrated. /Please remember to send your child's lunch token in a labeled envelope or baggie.
________________________________________________________________________________________________________________________________________
!!! Happy Birthday Dr. Seuss !!!
 We will celebrate Dr. Seuss all week with the follow fun activities:             (Please check you Brown Envelope notifications for any changes to this schedule.)
Monday 2/27/17: Mix it Up Monday (dress down day)
Tuesday 2/28/17: Hat Day (with school uniform)
Wednesday 3/1/17: Wacky Sox (socks) Day (with school uniform but may wear sneakers with your wacky socks if you want)
Thursday 3/2/17 Crazy Hair Day (with school uniform)
Friday 3/3/17 Dress like your favorite Dr. Seuss character day. (dress down)
________________________________________________________________________________________________________________________________________
_________________________________________________________________

February
February 1st is Blue & Gold Day! The students may leave their uniforms at home and wear our school colors to help celebrate Catholic Schools Week!
Grandparents Day is Friday, February 3rd. Please join us for 9:00 mass and then in our classrooms for the morning. Meet your grandchild's teacher and spend some time in their 'home-away-from-home'! If your child will not have a grandparent joining them on Friday, another adult may be present in their place. (a parent, an aunt or uncle…) Students will be dismissed at 12:30 on Friday, February 3rd .
The 100th day of school is scheduled for Wednesday, February 8. Students may wear school appropriate clothes that celebrate the number 100. Be creative and have fun!
Please bring a 'Brown Bag Lunch' on Friday, February 17th. The school cafeteria will be closed in order to set up for Night at the Races. Please join us for this fun event!! It is a great time. See your Brown Envelope for more details or to purchase tickets.
Science: This month the students will continue to learn about animals in the winter and about those that choose to hibernate rather than brave the harsh elements!! (Some of us humans wish we could hibernate!)
Religion: Throughout the month we will continue to learn about Jesus as our Teacher/The Golden Rule, and The Works of Mercy.  Please continue these discussions at home!! Your child is looking to you as parents to show them what it means to be a caring loving Catholic person.
Social Studies: We will celebrate Valentines Day in KA on Tuesday, February 14th. Please send in your child's Valentine's Day cards the day before in an envelope or baggie with their name on it. (Please don't put other student names on the front of the cards. This will make it easier for your child to pass them out.)
School is closed on Monday, February 20th in honor of Presidents' Day. Although we will not be spending this day together, in the upcoming weeks we will read our favorite President's Day non-fiction books and our Let's Find Out (weekly reader) to discover all our favorite facts about our country's presidents.
Math: We will continue with our lessons on solid shapes. Please send in any empty cardboard boxes (tissue boxes, oatmeal boxes,…..and toilet paper or paper towel rolls you have. Please also send in 2 rolls of scotch tape. The students will spend next Monday, February 6th taping these shapes together to create whatever they can think up!!!  The next math chapter we begin will be Chapter 15 "Numbers 10-20". We will be using 10 frames to understand these numbers – such as 14 is one group of ten plus 4 extra ones. 20 is 2 groups of 10….
Please continue to practice your sight words each week. The students are doing a great job. Thank you parents!!!!
______________________________________________________________
____________________________________________________________________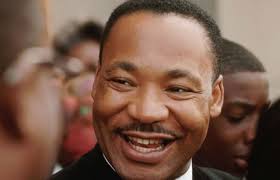 JANUARY  2017
Let's celebrate a beautiful person! Martin Luther King Jr.                         
Welcome back! Hope your Christmas was filled with happiness & joy!
Happy New Year!
Throughout the month, our Ka Class will continue learning about the birth of Jesus and the long journey the Three Kings took to meet Jesus as we continue with the story Follow the Star . We will then talk and learn about the Holy Family and how Jesus grew up in a family just like us!
God created all people uniquely and beautifully, which we will celebrate as we discover children from all over the world!  We will learn Jesus' Golden Rule: Treat others as you would like to be treated. and we will learn about Martin Luther King Jr. and his dream of equality and love for all children throughout the world.
Reminders: Please return your child's towel to school for rest time.
PTA Financial Meeting: Thursday, January 12th at 7:30 in the cafeteria and/or Friday, January 13th at 10:00 in Pedata Hall. We are hopeful that all families will be represented. Please join us.
School will be closed on January 16th for MLK day
St Joan of Arc School Open House for new families will be held on Saturday, January 28th at 4:00, followed by the Catholic Schools Week Liturgy at 5:30.
Granparents!! Please join us for Grandparents' Day on Friday, February 3rd. Please join us for 9:00 mass and then in our classrooms for the morning. Meet your grandchild's teacher and spend some time in their 'home-away-from-home'! If your child will not have a grandparent joining them on Friday, another adult may be present in their place. (a parent, an aunt or uncle…)        
On Monday, February 6th, please send in a roll or two of scotch tape and any empty boxes: rectangular, square, cylinder shaped, that you might have at home. (Cereal, rice, tissues, oatmeal, stuffing , paper towel and toilet paper…..) We are going to build things in class such as robots, buildings, rockets, etc… using these empty boxes.  It will be lots of fun for the students, so please send in the boxes and tape so your child will be able to participate.
_____________________________________________________________________
 Advent Liturgy – Wednesday, Dec. 7th at 9:00 AM
Immaculate Conception Mass – Thursday, Dec. 8th at 9:00 AM
Dec 9th – Toys for Tots
Dec. 9th – report cards
Dec. 13th Tuesday – Bring a brown bag lunch (lunch box is fine). Due to the Senior Citizens' Luncheon in the cafeteria, all grades will be eating lunch in their classrooms. Students will not be able to purchase lunch in the cafeteria
Dec. 16th – Santa Hat and Red & Green Day. Students can leave their normal school uniform at home and instead wear a red and green outfit to help us celebrate the festive colors of the holiday season!
Our KA Students will be learning and celebrating the meaning of Advent as we light the candles of our classroom Advent Wreath.  We will also decorate our Advent Angels with pictures of what we might do for others as we wait for Jesus. Our collection of unwrapped gifts for TOYS FOR TOTS will help the children learn about helping others. If you are able and would like to participate, please send in your unwrapped gift no later than December 9th.
In-Class
Math: Finish & Assess Chapter 7 – "Numbers Through 12". Beginning Chapter 5 – Plane Shapes and Fractions
ILA Unit:  "All About Us – Self & Family"
Phonics – Letter Oo; Dd; Cc;
Sight Words: –  my  up     Review- I, am, as, a, the, little, like, can, see, have, we, he, me, she, to, and, play, go, big, at, look, come, you, do, will    Please Review Daily–
Decodable Readers – Cam the Cow; At Bat
Social Studies – Families
Religion: Celebrating Advent; Christmas; The Holy Family
Homework
Reading: Please practice reading any Library Box and Decodable readers sent home in your child's folder this month.  We will start with Cam the Cow (study/keep in folder)
Phonics: letters Oo, Dd, Cc. Please listen for these letters sounds when reading. Complete any phonics practice pages in folder. Please remember to send your child's Show & Tell in a bag so we can hear the 3 clues and guess what it is using our letter of the week's sound.
Penmanship: The children are really doing a wonderful job with their handwriting. Please continue to practice with them to make sure they are forming the letters correctly. It really makes a difference! ( Letters and all numbers start near the top.)
Sight words for December: at, come, look, you, here, will, up, my.  Please review all other sight words so far: This will bring us to the end of  Sight Word List 1.
Math- Please practice shapes with your child.
______________________________________________________________________
                     NOVEMBER
Updates:
November 1st – Liturgy at 9am
Wednesday, November 2nd is a Staff Professional Development Day. School will be closed.
November 3rd is the due date for WAWA hoagie orders. Please check your brown envelope for the order form.
November 3rd – There will be a VIRTUS training session at 7pm for anyone wishing to volunteer time with our students.
November 9th – Liturgy at 9am.
November 11 is a Brown Bag Lunch day as our volunteers will be setting up the cafeteria for the Christmas Bazaar.
November 12th is our annual Christmas Bazaar. Please join us for this wonderful event! It's a great day here at St. Joan's! You can volunteer to help out! Look for information inside your brown envelope. Thank you!
November 17th will mark our 50th day of school. Students may celebrate by decorating themselves with 50 items (like stars, hairbands….) It is not necessary to go out and buy a new outfit for this day, just be creative and use things from home.
Nov. 18, 21, and 22 are our Parent-Teacher conference days. If you have not received your conference time from me in your child's folder, please contact me right away!! We will get you on the schedule. Please return your conference slip to me as soon as possible.
In-Class Activities and Homework
Math: Counting to 50, Positions (left, right, top, bottom, middle, before,  after…), Patterns, Skip Counting by 10's, 2's
On-going: recognizing # 0-20, Calendar
Review: Ordinal Numbers, understanding  # 1-10
ILA:   Phonics- beginning, middle, ending sounds for E, H, T  (previous: M, F, B, A, S,  P
Sight Words – and, play, go, big, look, at   (reviewing – I, am, as,  the,
a, little, like, can, see, have, we, me, he, she, to)
Decodable Readers: At the Zoo, My Map (Please read these at home and send back in folder each day.
Social Studies: "All About Me" The Students are learning that we are uniquely made by God. We have hearts and brains that help control our physical bodies, we have 5 senses that help us experience God's world, and we all experience different kinds of feelings.
Thanksgiving- The students will learn what this wonderful celebration is all about and recreate the First Thanksgiving in class. We will prepare for our feast with Pilgrim and Native American hats, a totem pole, a teepee, etc… During our weeks long preparation, we will be hearing from some original Pilgrims and Wampanoag Natives (through scholastic e-letters and short clips) so the students can see/hear what it was like on the Mayflower and during the Pilgrims' first year in America.
________________________________________________________________
__________________________________________________________________
                                                      October 2016
HI Parents,
We've had such a great start to our new school year! Thanks to your support and cooperation with our classroom procedures, everything is going smoothly.
I'd like to thank you for labeling all your child's items and remembering to send in a towel each Monday for rest time. It's made things a lot easier in our KA class.
A few reminders for the month:
If you would like to volunteer for any school events or duties throughout the school year, you will need to attend/complete a VIRTUS child safety session. There is a VIRTUS session Oct. 6th at 7:00pm in the school for any one that is interested in attending. Please call the school nurse Mrs. Donahue.

October 14th is picture day. Please send your child to school in his or her regular school uniform. It will make for a nicer picture than the gym uniform.
If you haven't already signed up for the annual 5K walk on Oct. 22nd, please do so and join us for a great school event! The Classroom with the greatest participation will get a treat!!!!
Now that the weather will be getting a bit cooler, it's a good idea to send your child to school with a jacket. We will be going out for recess whenever possible.
Please continue to send in your child's penmanship and phonics homework each Monday. You may highlight any letters your child needs help with, but also encourage him or her to try some letters on their own.
Black & Orange dress down day on October 31st. Please send in any money you would like to donate to the Mission Walk.
_________________________________________________________________________
BLESSED ARE THE MERCIFUL
September
Dear KA Families and KA Students,
Welcome to our KA Kindergarten Class! I'm so excited about our upcoming school year and just wanted to give you a few tips and reminders to start the year off right. Please remember to send your child to school wearing a name tag with your Bus Number or the words "Car Rider" or "Walker" on it. Please wear this name tag for the first week or two until we have our routine down pat. If for some reason your child's transportation home will differ from the norm, please put a note in your child's folder AND contact Mrs. Paradise in the main office. (I normally will not check emails during the school day as I am busy with the students.)
If your child will be buying lunch, please put money or a lunch token in a labeled envelope, baggie or wallet.  If your child will be bringing a lunchbox, please label it and check to see that all drinks are tightly sealed.  If you forget to send money or lunchbox, don't panic. We will see to it that your child gets a lunch. We will put your name on the "charge" list and you can pay the next day.
Please send in a snack & drink for our morning 'Brain Break' and a towel or small blanket  for our afternoon Rest-Time.  (No pillows please as they do not fit in the cubbies.)
Please label all bookbags, jackets, lunch boxes, nap towels, folders, crayons, pencils, markers, etc… with your child's name. A Sharpie marker works best to label these items. Labeling the items that will go in your child's pencil bag may seem tedious, but it helps us return lost items to their rightful owner.
If you need to contact me, my email address is t.mcgough@stjoansk-8.org  I normally check my email early in the morning by 8:00 , and then again sometime during the day – – – but not always, so call the main office if you need a quick response.
Please join us Thursday, September 15th at 7pm for the 'Back to School PTA Meeting and Monday, September 19th at 7pm for Kindergarten's 'Classroom Visitation'. If you are unable to attend that night, we will also have Classroom Visitations on Tuesday and Thursday, September 20th & 22nd.
KA & KB will be having our Spaghetti Dinner in the cafeteria on Wednesday, September 28th at 6:15. PLEASE join us!  Come meet some of our wonderful St. Joan of Arc Kindergarten families! The students really enjoy this evening together!
__________________________________________________________________