Welcome Mrs. Bloss' Third grade Classroom!
Embrace God's Universe
---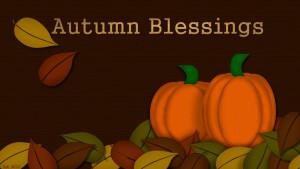 Embracing God's Universe means to be aware of the splendor of new seasons. We have moved on from our Science study of Life Cycles and are learning about the many ways to chart and map the majesty of God's Earth. Our Journeys stories will also encourage cross curricular lessons in science, social studies and ILA. We are excited to experiment with some simple engineering concepts as we build bridges. Our Math lessons will continue to explore number sense as we estimate and graph. Religion has caused us to reflect on the gift of Christ's life and remember the message of Mark's Gospel: "Love the Lord your God with all you heart, with all your soul, with all your mind and with all your strength…."
Please consider joining us in the 5K, even if just for the family friendly walk!
Theater week is almost here. Remember 3rd graders who sign up are only practicing on Tuesday and Thursday afternoons.
Thank you for your continued support of purchasing Grocery Gift Cards. It supports the use of technology throughout our school!
***************************************************
Third grade is full of adventures! It is a time of tremendous  growth and memorable  milestones! This is the year we will develop  our cursive penmanship, master  the times  tables, become more proficient  writers, readers, grow closer to the Lord…and  so much more!
Email for Mrs. Ann Bloss
---
Please check  your child's backpack for the Brown Envelope on Wednesdays and look for test folders on most Fridays.
Specials schedule for 3B
Monday: Music
Tuesday: Gym
Wednesday: Spanish / Health for First Trimester
Thursday: Computers
Friday: Art / MediaCenter
Lunch will be the second session for grades 3-5 12:00 noon til 12:40
***********************************
Here are a few websites we may use in the classroom and you might enjoy at home; just click on the links below:
This first one is for our new Reading Series Journeys
http://www-K6.thinkcentral.com/ePC/start.do
http://kids.nationalgeographic.com/kids/games/interactiveadventures/tomb-unknown-mummy/
http://pbskids.org/cyberchase/math-games/tanagram-game/
http://www.kidsmathgamesonline.com/
http://jmathpage.com/topics/jmphead3rdgrade.html
http://www.spellingcity.com/kmchale/
http://www.mathgametime.com/subject/time-and-money
http://www.multiplication.com/
www.eduplace.com –  is our math text publisher /choose NJ /choose math /choose ebooks /choose leveled practice/
---
I believe all children can achieve!  The teacher's role is to find and develop the best environment for the student's achievement. The best classrooms have an eclectic approach that responds to the individual and the group.  The teacher is to inspire a love of learning and be a catalyst to discovering independent, life-long learning.  The teacher has a responsibility to help instill values and virtues of respect, perseverance, and kindness.  The classroom teacher has a partnership with the family and whole school community to promote the healthy development of the student's mind, spirit, body and intellect.  I am honored to be called teacher.  – Ann Bloss
"All shall be well, and all shall be well, and all manner of thing shall be well." 
(Julian of Norwich )
---
---
HOMEWORK: 10/19
ILA – Re-read Roberto Clemente
ILA -Spelling – Test on Friday p. 60 List
Social Studies – Map test on Friday. They have a map booklet to review and notes in Copybook.
Remember to be reading your October Book Report Book. The "candy pieces" of the story elements are due 10/30. Mid size pumpkins for project need to be in school by 10/26.