Fill us with your wonder and knowledge as we Embrace God's Universe !
Creator God, make me an instrument of your peace!
---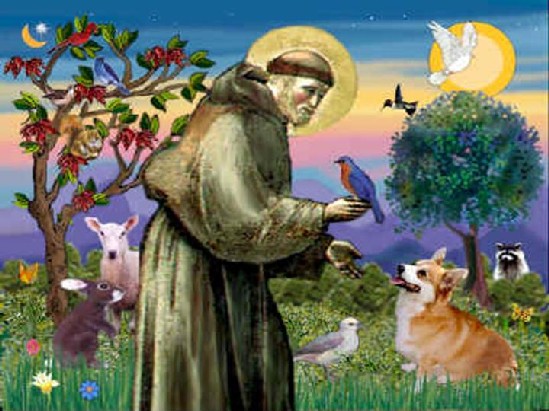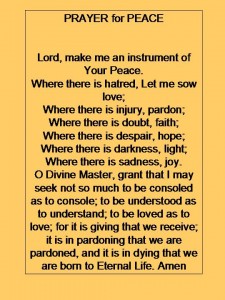 SJA  Celebrating 52 Years of Catholic School Education !
 Welcome 4A Students and Parents,
This school year , our fourth grade curriculum will provide an interactive classroom learning experience, as well as, many positive and challenging opportunities for your child to grow and learn in a God-centered environment. Throughout the semesters , I will be encouraging our students to recognize and develop their own God-given talents, so that they will be able to meet the challenges of a fourth grade student .
The fourth grade curriculum is provided for you on this website. I encourage you to refer to this guide throughout the school year so that developmental learning can take place both inside and outside our classroom. Our children are always engaged in the learning process whenever they experience a new game, learn a new dance, instrument, or song, or while taking a family walk along a beach or nature trail.  They will expand their visions of the world around us whenever they visit a Cathedral, museum, historical site, and a local farm or library. All of these enriching family activities, along with encouraging their passions, will help your child come to school intellectually active and ready to share their interests with their classmates.
Thank you for visiting with us on the web! Your family's faith, interest and support demonstrates how much you care and value Catholic School Education for your child. May our dear Lord bless and guide us as we teach our children to follow in the footsteps of Jesus, to continue His Mission, and to find wonder as we explore our School's theme " Embrace God's Universe ."

Peace,
Mrs. Marchisello
Learning at home can be fun  !!!!!!
Check out these Math and Science Websites!
1.Practice all kinds of Math Skills.
http://www.mathplayground.com/
 2.NASA Space Education
http://www.nasa.gov/audience/forstudents/k-4/index.html
3.National Geographic Explorer Science Magazine  
http://natgeo.org/explorermagstudent/    
http://sheppardsoftware.com/science.htm
Student Textbooks Resource Links 
Religion: (Sadlier) http://www.webelieveweb.com
Math: (Houghton Mifflin) http://www.eduplace.com/math/mw/
I.L.A.: ( Houghton Mifflin) https://www-k6.thinkcentral.com/ePC/start.do
4A  Student Login     4astudent      Password     sja4A2017
Social Studies: (Afton Publishing) http://aftonpublishing.com/
Science: (Houghton Mifflin) http://www.eduplace.com/sct
                                                 HOMEWORK !   IT'S LIFEWORK
           LET'S  PRACTICE,  PREPARE , APPLY, AND INTEGRATE LEARNING                                                                                              
1. Religion     This Week's Liturgy!       http://webelieveweb.com
 2 Science :  Life Science  Life Process of Plants 
10/ 18   National Geographic  Read "Out on a Limb " and write 5 fast facts about this article in the back of your science copybook   .
**SCIENCE  STUDY SKILLS  (HOMESTUDY) Students are instructed to write new SCIENCE VOCABULARY WORDS . On the blank side of the Index Card, write the new vocabulary word and draw a picture of this concept . On the side with lines, rewrite this new vocabulary word with its definition. Remember to put your vocabulary cards in the envelope on the inside cover of your copybook.  
* Review and Study to learn these new science concepts and to prepare for class and upcoming tests or what we like to refer as " Celebrations of Learning!"
Math   
4.   SOCIAL STUDIES :  SEE 4B'S webpage  
Please get Social Studies test signed
5.   Integrated Language Arts  
Please note the new Journey Reading Series is now available to  you on this webpage. Students can now access StudentE Books as well as the Student Handbook. The Think Central Link is included with Student Textbook Resources
Spelling         10/18  Lesson 3 Page 28 only and complete paragraph in your ILA copybook.  Study new words.
Cursive Penmanship page is due Friday. Test is on Friday 10/20
 (As discussed in class)  Try these Strategies for learning your most challenging new spelling words . 1. Pyramid Spelling  2. Color Coding vowels and consonants when you practice writing new spelling words.  
Anthology Reading   My Brother Martin
Oral Speaking :
Novel  10/11  Because of Winn Dixie   Chapters 9-12 due Monday 10/16   
Chapter 13-16 Due Friday 10/20  
10/19 Chapters 17-26  Read and complete both sides of Reading Response pages  due 10/24
 Grammar  Skills 4 Kinds of Sentences.  Declarative, Interrogative, Imperative and Exclamatory.  Contractions  Using ( pronouns and not)
SPECIAL SUBJECTS :
SPANISH /  Monday 
GYM  / HEALTH        Tuesday  (Gym Uniform)
TECHNOLOGY / Media Center   Wednesday
ART        Thursday  
 MUSIC     Friday    
4A  Class  Reminders:     " Let us do small things with great love!"  St. Theresa of Calcutta 
Car Rider Families,
 For the safety of our children please use the Willow Bend entrance for both Morning and Afternoons . Thank you