Miss McDonald's Fifth Grade Classroom
---
Blessed are the Merciful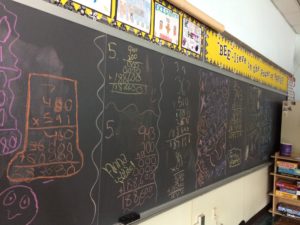 June
Welcome to Ms. McDonald's Fifth Grade Classroom!! This year our theme is "Blessed are the Merciful", so we are reminded of God's mercy every day.
Our daily specials are from 11:20 – 12:00.
Monday: Art
Tuesday: Music
Wednesday: Spanish
Thursday: Computers
Friday: Gym
My e-mail is k.mcdonald@stjoansk-8.org
Our Current Monthly Project: We are creating mazes that will be tested by toy mice.
ILA:
We are finishing our newsletter.
Math:
We are finding the circumference of circles.
Religion:
We are completing Lesson 2 of our Family Life textbook.
Science:  
We are studying forces and simple machines.
Amusement park physics: http://www.learner.org/interactives/parkphysics/
Homework 6/6
Spelling next 2 pages